2022 Small Business Series: Getting A Grip On Your Business
2022 Small Business Series: Getting A Grip On Your Business
October 26, 2022 (12:00 PM - 1:00 PM) (MDT)
Description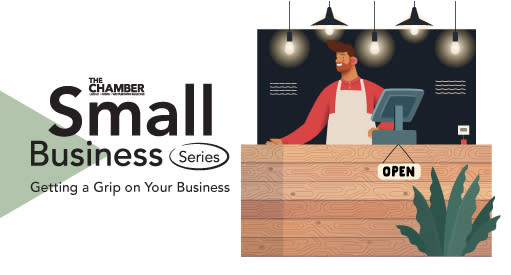 JOIN US to learn how to clarify, simplify and achieve your business vision.Maybe you grapple with some of these challenges: Lack of control over your time, markets or your company.
Don't let your business run you! Real-world insight and experience make this an eye-opening session for growth-oriented business leaders. You will walk away with a set of simple, practical tools that you and your leadership team can use immediately to focus on priorities, get clear on issues and gain traction together, as a healthier leadership team.
Presented by: Lou Doiron, Chief Strategist/EOS Implementor™, At the Helm

LOCATION: Zoom

DATE/TIME: October 26, 2022
12:00 - 1:00 pm: Program

TICKETS:
Members: Free
Non-members: $20 + GST. Not yet a member? Learn more HERE

Ticket-less event; once registered you are on the guest list.
Payment is required upon registration.
Sponsors
PARTNER
Virtual

October 26, 2022 (12:00 PM - 1:00 PM) (MDT)
Categories
Continuing Education
Chamber Of Commerce
Community