MEMBER HOSTED EVENT: Prevent It! Free Workshop by Embolden Professional Dayhome Community
MEMBER HOSTED EVENT: Prevent It! Free Workshop by Embolden Professional Dayhome Community
November 5, 2022 (1:00 PM - 4:00 PM) (MDT)
Description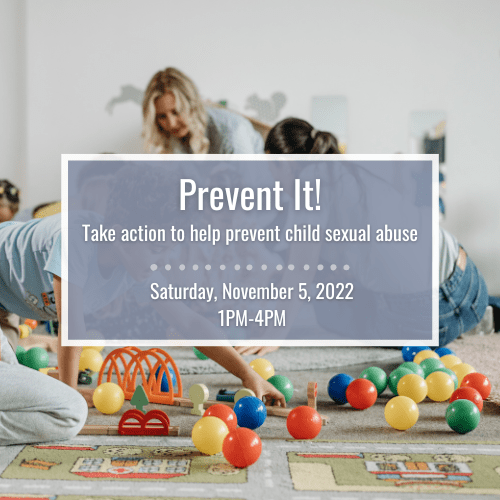 Description
Embolden PDC is pleased to be finally hosting an in-person Prevent It! Workshop again. The workshop venue has been generously donated by The Lighthouse Cowork. We are looking forward to seeing everyone's faces in person, we hope you can join us!
About Little Warriors: Little Warriors is a national, charitable organization focused on the awareness, prevention, and treatment of child sexual abuse. It started right here in Alberta!
Did you know? Experts estimate that 1 in 3 girls and 1 in 6 boys will experience sexual abuse. 95% of those children will know and trust their perpetrators.
About the workshop: The Little Warriors Prevent It! Workshop is an interactive workshop designed to educate adults to help prevent and respond to child sexual abuse by improving their attitudes, knowledge and behaviour. This workshop is unique in Canada and was developed using research-informed methods and evaluated with scientific rigour. During the workshop adults will learn to take action to help prevent child sexual abuse as well as how to respond to a child sexual telling them it happened through the following steps: Study, Talk, Observe, Prepare for Action
To read more about this informative and empowering workshop here: https://littlewarriors.ca/prevent-it/
Click HERE to register
The Light House Cowork
4810 50th Avenue



Leduc

,

AB

T9E 6X9

Canada



November 5, 2022 (1:00 PM - 4:00 PM) (MDT)