"Inclusive Growth Dialogue" with the Canadian Chamber of Commerce
"Inclusive Growth Dialogue" with the Canadian Chamber of Commerce
May 4, 2023 (10:00 AM - 2:30 PM) (MDT)
Description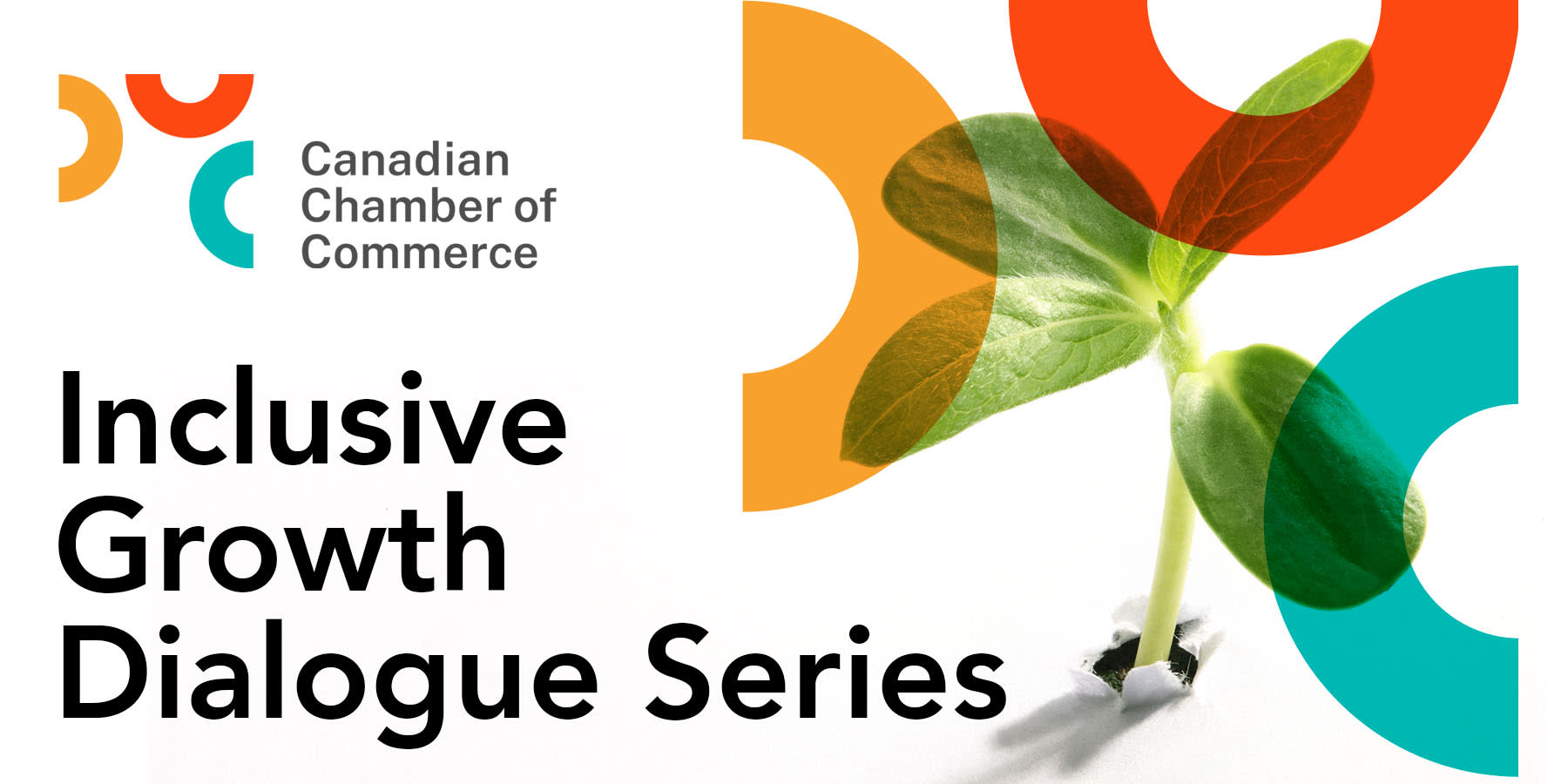 At the Canadian Chamber of Commerce we believe that diversity, equity and inclusion are central and essential to fairness of opportunity, competitiveness of business, economic growth and our nation's prosperity. As we are in the midst of economic recovery from the COVID-19 pandemic, we are starting a dialogue series with the Chamber Network to ensure that we are collectively creating and increasing opportunities for Indigenous and other underrepresented segments of the population to fully participate and thrive in the economy.
We are pleased to invite you to our first Inclusive Growth Dialogue. This event is co-hosted by the Canadian Chamber of Commerce and the Leduc, Nisku and Wetaskiwin Regional Chamber. The topic for this dialogue will be economic reconciliation, Indigenous entrepreneurship and Chambers' role in responding to call to action 92 from the Truth and Reconciliation Commission. This dialogue is one of the ways through which we are working to mobilize the knowledge and resources of the Chamber Network to be a strong agent for change and advocate for an economy that works for all Canadians.
DATE/LOCATION: Thursday, May 4th, 2023
Leduc County Business and Entrepreneur Centre, 606 18 Avenue, Nisku AB
TICKETS: NO CHARGE

AGENDA:
9:30 am Registration
10:00 am Opening Remarks followed by Panel Discussion
11:30 am Lunch
12:00 pm Keynote
1:00 pm Dialogue Tables
2:30 pm Concludes
PANEL:
Reg Potts, Director, Partnerships & Indigenous Development, Backwoods Energy Services
Justin Bourque, President, Athabasca Indigenous Investments
Danielle Baptiste, Owner/Operator, Sage Beauty
Wayne Di Lallo, Co-owner, DFW Career Services
Darryl Addison, General Manager, SATO Canada
KEYNOTE:
Derek Bruno, Managing Partner, Founder, SEVGEN Consulting
Ticket-less event; once registered you are on the guest list.
Leduc County Business and Entrepreneur Centre
606 18 Ave



Nisku

,

AB



May 4, 2023 (10:00 AM - 2:30 PM) (MDT)
Categories
Conference
Continuing Education
Chamber Of Commerce