2022 Business Over Breakfast: Ultimate Goal Setting with Olympian Lori-Ann Muenzer
2022 Business Over Breakfast: Ultimate Goal Setting with Olympian Lori-Ann Muenzer
October 27, 2022 (6:30 AM - 8:30 AM) (MDT)
Description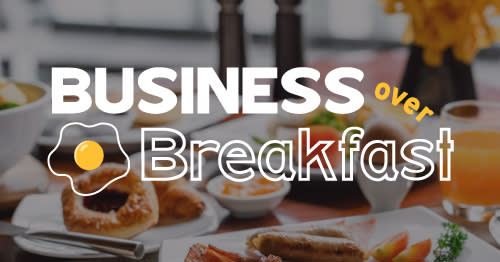 JOIN US for a breakfast and to learn the 3-Step Process to set the right kind of goal and getting results! Hosted by the Devon & District Chamber of Commerce.

This event is for you if:
You want to learn the what the only goal worth pursuing is – there are 3 types
You want to understand how your mind works
You're ready to achieve the results you know you can but haven't seen yet
You want to understand what sabotages your success
FEATURED SPEAKER:

Lori-Ann Muenzer is an energetic and powerful winning results and mindset coach and Canada's 1st Olympic Cycling Gold Medallist and a 6-figure entrepreneur and the founder of Pure Momentum.
Lori-Ann is known for her powerful skill sets, teaching and coaching the Result & Mindset Processes of Olympic Gold Level Performance to entrepreneurs, business owners, and employees who truly desire and want to achieve their dreams, goals and passions.
LOCATION: The Devon Lions Club Chalet, 1140 Saskatchewan Avenue East

DATE/TIME: October 27, 2022

6:30

am: Registration + Breakfast
7:00 - 8:30 am: Program

TICKETS:
Member: $30 +GST
Non-members: $40 + GST.

Not yet a member? Learn more

HERE

Ticket-less event; once registered you are on the guest list.
Payment is required upon registration.
48 Hour Cancellation Notice required for ticket refund.
Sponsors
HOSTED BY:
Devon Lions Campground
1140 Saskatchewan Ave East



Devon

,

Canada



Event Contact
Leduc Regional Chamber of Comm
October 27, 2022 (6:30 AM - 8:30 AM) (MDT)
Categories
Chamber Of Commerce
Government
Community